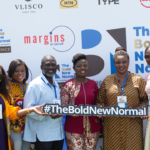 Margins ID Group Sponsored the Maiden Edition of The Bold New Normal Conference
October 29, 2022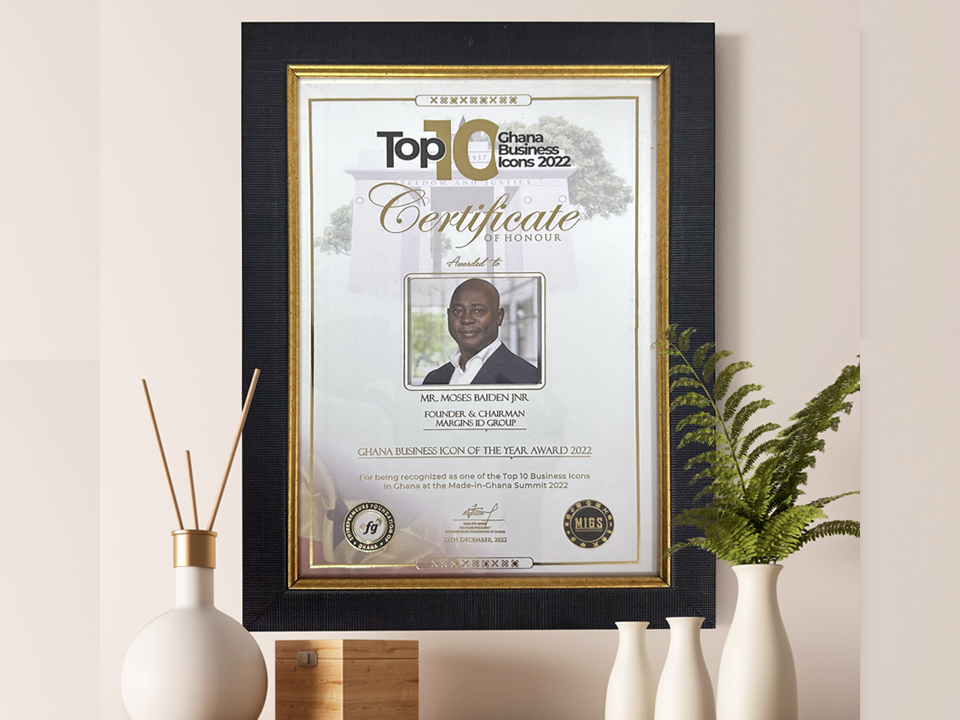 In a momentous celebration of Ghana's entrepreneurial spirit, Moses Kwesi Baiden, the CEO of Margins ID Group, was awarded the prestigious title of one of the "Top 10 Ghanaian Business Icons" at the 2022 Made-in-Ghana Summit (MIGS) held at the Movenpick Ambassador Hotel in Accra, Ghana. 
Moses Baiden's journey to becoming a celebrated figure in the Ghanaian business landscape has been marked by unwavering dedication and a profound commitment to promoting locally made solutions and products.  
As the CEO of Margins ID Group, Mr. Baiden has steered the company toward its vision of offering top-quality, made-in-Ghana products, services, and solutions. This mission isn't just about business; it's a reflection of the belief that Ghana has the potential to create exceptional products that can enhance the lives of its citizens. 
Margins ID Group's support of the Made-in-Ghana Summit underscores its dedication to fostering a thriving indigenous industry. With a workforce comprised predominantly of Ghanaians, the company stands as a shining example of the nation's talent and capability. By sponsoring the event, Margins ID Group demonstrates its commitment to showcasing the incredible potential of Ghana's workforce and the products they create.
One of the highlights of the MIGS event was the recognition of CEOs from the top ten Ghanaian companies that are making a significant impact on the lives of individuals and the nation's economy. Moses K. Baiden's inclusion among these honorees is a testament to his exemplary leadership and the positive influence of Margins ID Group on Ghana's business landscape.