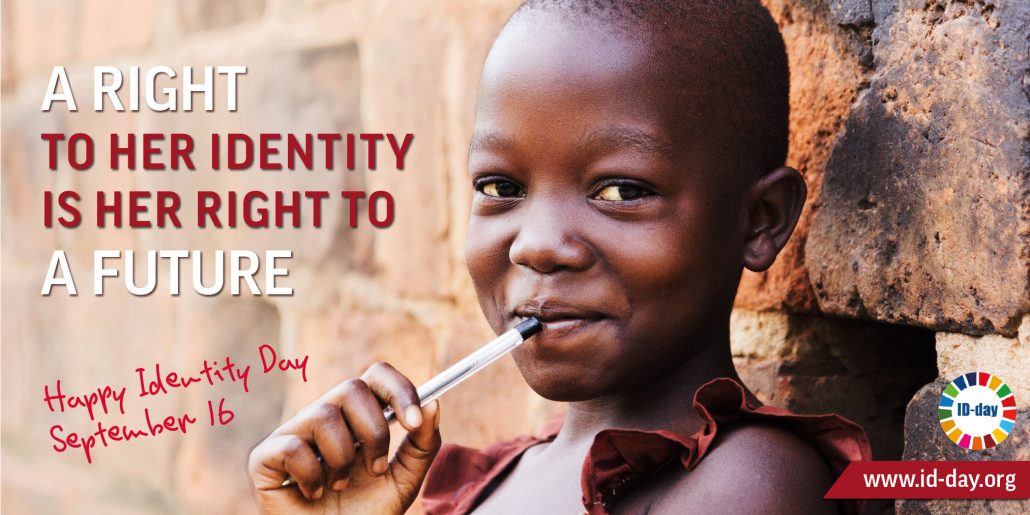 Africa paves the way for worldwide recognition of International Identity Day – September 16
New York, USA, September 11, 2019: Ahead of the 2nd Anniversary subsequent to the call to observe September 16 as International Identity Day, nations across Africa have been actively preparing campaigns to commemorate the special day this coming Monday. These include plans for public awareness events, media engagements, seminars, conferences, festive celebrations, and a history-making move undertaken by Nigeria last week to officially recognize September 16 as National Identity Day to be observed in their country.
The proposal to recognize September 16 as International Identity Day was initiated by ID4Africa in Abuja, Nigeria at the 4th Annual Meeting of the ID4Africa Movement in April 2018. This day of observance was declared by ID4Africa on the basis that every cause that is worthy in society is commemorated except identity and September 16 — 16.9 — was  selected in tribute to the UN SDG 16.9 which calls for legal identity for all by 2030. The proposition was enthusiastically endorsed by over 1500 delegates, representing nearly 99% of the attendees, including government decision-makers and international organizations. This drive was subsequently reinforced by a rapidly growing consortium of Coalition Partners calling for the worldwide adoption of ID Day, a Coalition whose rank has recently exceeded over 110 governmental and non-governmental institutions of public interest around the world.
In a statement commenting on the significance of all the developments taking place, Executive Chairman of ID4Africa, Dr. Joseph J. Atick, declared "It is exciting to see the vision for Identity Day being realized first through Africa's active embrace of the campaign to this significant degree. Their initiatives are a true testament to the important role identity plays in the socio-economic development of inclusive societies, and gives this day the merit it deserves because of its potential to improve the daily lives of people." He went on to say " We wish to thank all the Coalition Partners for their steadfast commitment to sensitizing the populations and the political leaderships about the importance of Identity Day. And we especially commend Nigeria and the National Identity Management Commission (NIMC) for being the first country in the world to officially recognize this day. Their formal adoption is an inspiration for the Coalition as we continue to engage with the worldwide community to bring this issue to the UN General Assembly so that September 16 one day could be recognized as International Identity Day–once and for all."
Address
The Octagon 6th Floor,
Unit B607 Accra.
info@marginsgroup.com
Office Hours
Monday-Friday: 8:00-17:00
Saturday: closed
Sunday: closed