Our leadership team of industry experts are the embodiment of our core values and set the standard of excellence for all employees across our subsidiaries
MOSES K. BAIDEN JNR
Moses Baiden Jnr is the founder and chairman of Margins ID Group and its 5 subsidiaries. He has over 30 years of experience in business development, sales, marketing and manufacturing.
With Baiden at the helm of Margins ID Group, the company has built itself a solid reputation and impressed customers with its identity-focused security products, which connect people to solutions and services in a digitalised world.
PETER BLOM
Peter Blom is an ingenious, energetic businessman with a 35 year track record working in the Americas, Africa, Asia, and Europe.
He has a demonstrated ability to identify potential markets, and has successfully founded several companies in competitive industries, and fast-paced environments.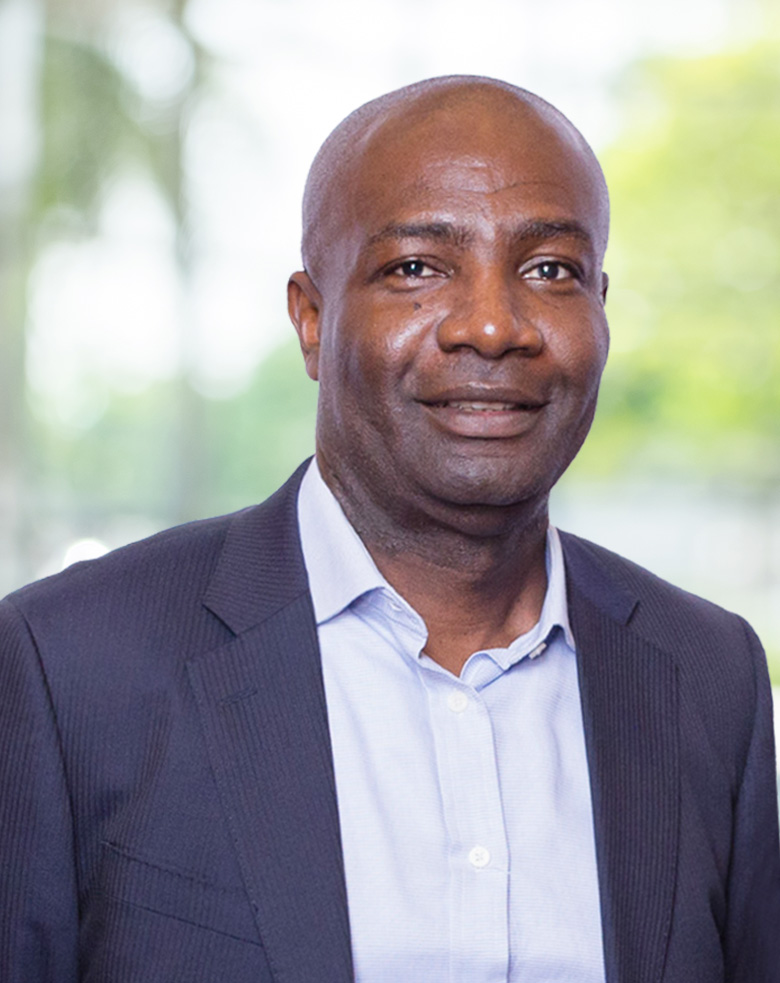 FRANK OYE
Frank Oye is a business and management consultant with over 15 years of experience in business development and strategic planning.
He has significant experience in appraising multi-million infrastructure projects across a span of industries covering transport, public health, agriculture, ICT, risk management and Public Private Partnerships.
HENRIK HENRIKSEN
Henrik Henriksen is the Regional Director, West Africa, Investment Fund for Developing Countries (IFU) and has over 15 years of experience posting in West Africa and Asia a.o. for the Maersk Group.
KWESI A. BAIDEN
Kwesi A. Baiden practised Mergers and Acquisitions and Corporate Finance law with firms from New York to San Francisco. He is currently the Chief Compliance Officer and Senior Associate General Counsel of Transocean overseeing their global compliance program.
Prior to that, he was the Associate General Counsel for Valaris Plc and Ensco Plc, now EnscoRowan.
EMMANUEL SELBY
Emmanuel Selby is the CTOO of Margins ID Systems Application (MIDSA), overseeing the development, and dissemination of technology for external customers, vendors and other clients.
With over two (2) decades of experience in identity management and operations, Emmanuel has led Margins ID Group's growth strategy, to include numerous strategic projects, Public-Private Partnerships, and offtake arrangements in Ghana and across Africa.